27 Apr

Fresh Thyme Farmers Market Review — a mother's point of view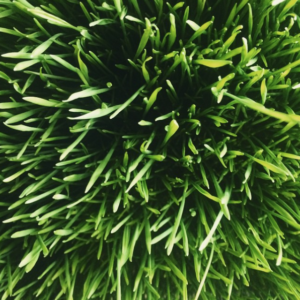 Kathy Berles Duisterhof
Not at all coincidentally I believe, just four days prior to receiving this writing task I popped into Fresh Thyme Farmers Market on Burton Street, located just east of Breton, where the former Michigan Athletic Club used to be. It was a Friday at 2pm. It was bustling, but not at all so very busy that I felt overwhelmed, as I did while shopping at another store nearby… the one Joe shops at. I had my daughter, an MSU student with me. She was set on taking the Sweet Onion Quinoa Straws back to school with her. Plus, she'd heard there were blueberries for 79 cents. Yes, cents. And a great deal on strawberries. So we pulled in.
I stopped as I walked through the door for a second, just to take it in. Everything looked, smelled and felt… so fresh. My very immediate thought was that I could use one of just about everything my eyes could see at that moment. The atmosphere is bright, colorful, an open air feel. If you are not a foodie, you will immediately feel like one as you begin to peruse the aisles here. This is a happy place. I actually snapped a colorful pic right then, posted it on Facebook and captioned it "I want to live here."
It was on visit number two that I spotted Chef O. Of course, anywhere Chef O works is going to be a happy place. Not too many people share his enthusiasm for food, and for people! I have had the privilege of judging chili with Chef O and this man knows what's going on with food. He came out of retirement to work at Fresh Thyme because "This place is awesome for a gourmet chef who likes to think outside of the box. I can be very creative with unique and healthy types of meat." He led me over to a display freezer and showed me bison, buffalo, venison, antelope, goat and even wild boar. Ok, don't stop reading just because of wild boar. They also have good ground beef and chicken as well as a fresh fish and seafood market.
On to the huge luscious produce department where I ran into Haley. I asked her what she loves about Fresh Thyme. "I love the variety. It's like a mixture of Harvest Health and the Farmer's Market. Our organic and gluten free sections cannot be beat, both from a selection and price standpoint." She said they are always seeking local sources if possible, which is a huge check mark in my own personal "Yes" column! She added that even their shipping and receiving guy is a foodie. Everyone they hire is passionate about healthy food. "It's a good time at Fresh Thyme,"
Haley says.
On that second visit, I was accompanied by my other two daughters and my husband. Mr. Husband was impressed by the earth-toned, stained concrete floors, as well as the cool signage throughout the store. A wharf-like feel, he noted. He found a dozen eggs for 79 cents and was fascinated with the apple presentation.
My daughter had a slice of fresh baked pizza in her hands just moments after walking in. I sampled. We all agreed that the pizza is reminiscent of the pizza slice you purchase on the streets of Rome. Not too thin, not too thick, fantastic sauce, and higher end cheese. The slice is Costco-style big. And just $2. Speaking of sampling, you will indeed find a sample here and there throughout the store. I bought both items I sampled, so bring your willpower.
There is an aisle that has pretty much chocolate-covered everything! Nuts, raisins, pretzels, ginger, gummy bears (I don't understand that one) and much more. And as long as we are talking about chocolate we might as well bring up wine. I scanned for a few of my favorites and was pleased to find several. Having never purchased wine in a box, I was told to try Black Box Cabernet. Pleasantly surprised and will purchase again. Bottled wine prices were very comparable to what I've paid elsewhere, if not better. I'd say that was true throughout the store.
It's really more a question of what don't they have at Fresh Thyme. Grind your own fresh peanut or cashew butter: check. Bins of salt water taffy: check. Shampoo: check. Spice bar: check. Freshly squeezed juice: check. Fresh baked bread: check. Enormous salad bar (think chicken curry salad, pesto salad, beet salad): check, check, check. Donkey tortilla chips: check (and so good they were sold out at the time I was there). Dairy, organic, gluten free, vitamins, great beer selection, deli made soups, sandwiches, scones and so much more.
This is worth mentioning twice. The open air feel. It's like being at an outdoor market on a sunny day. As I said, I could live there. Or at least have a picnic there.