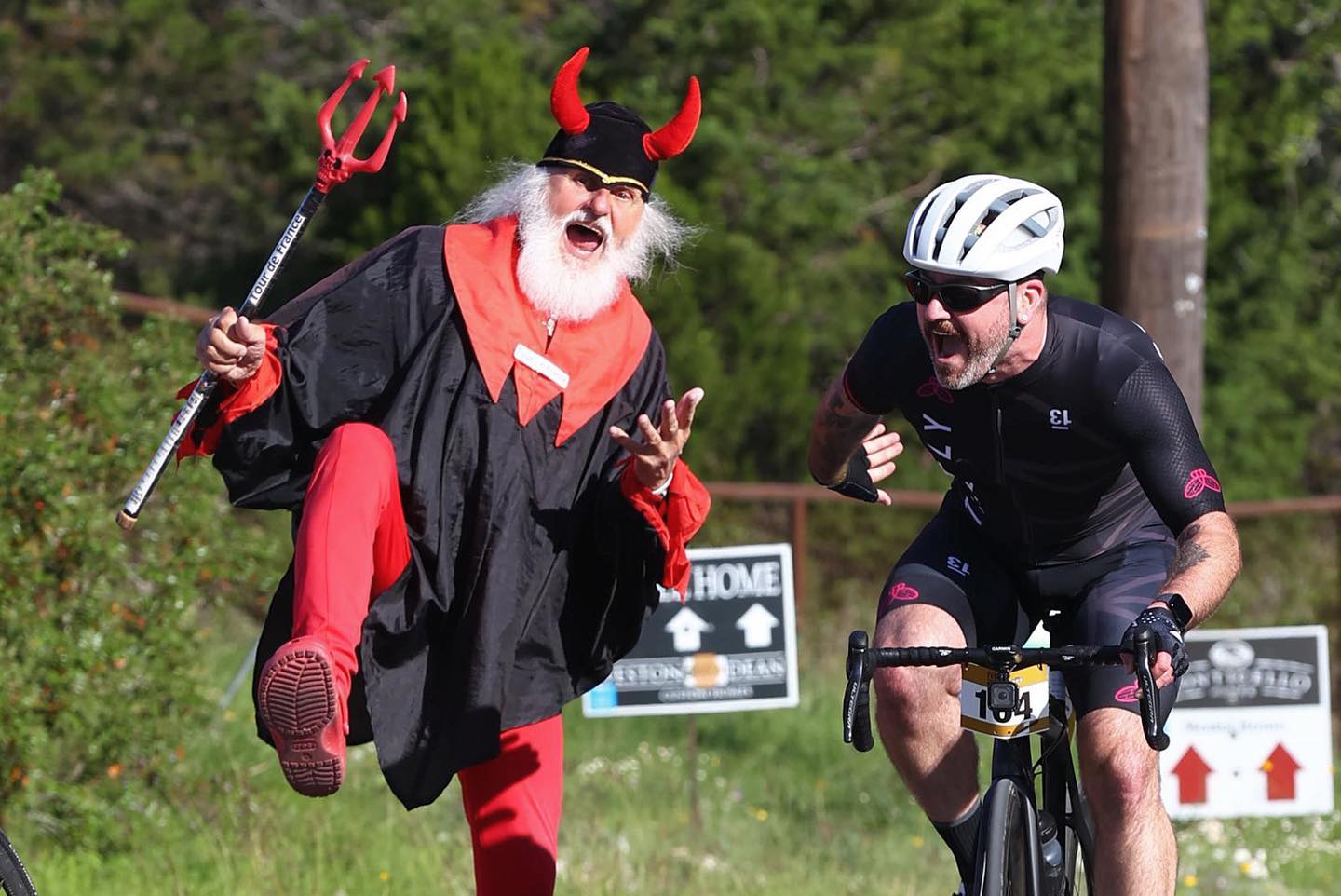 01 May

Race Recap: L'Étape San Antonio by Tour de France

Dan Hurst
Team Stellafly Cycling Lead

I used to live in San Antonio back in 2004-2006, so the city has always been a draw for me. I love the culture, the history, the fact that you can't get lost (there are 2 perfect circle highways that surround the city), and the warm weather is always welcome when the struggling weather of April comes around. When I saw that the Tour de France was putting on a ride down there last year, it was an easy sign up for me. I could escape for vacation, visit old haunts and friends, and get some racing done. I was hit by a car in the summer of 2021, so I wanted to see if I still had mind and legs to race. It was a powerful experience and I was glad I finished. This year I wanted to come back, trained up and ready to ride.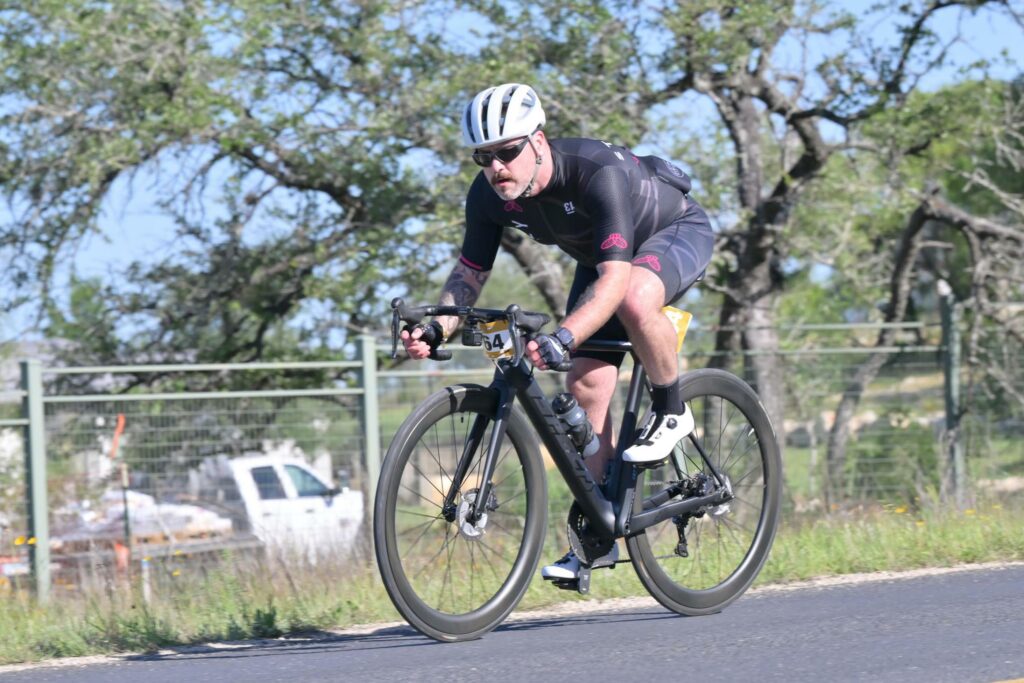 The L'Etape series is like a Gran Fondo on steroids. The tour features former pros and champions, there are sprint and KOM sections, there are podiums, and there are the classic tour jersey awards. If you want to race, the clock is on! If you want to ride and enjoy, you can do that as well. The 100 mile course has over 5,400ft of overall elevation gain! The whole event had 2,700 riders. The former pro Phil Gameon came in second place, the fast riders were challenging every mile!! Last year, the challenge was the temperature: the race started at 53° and ended at 94°. The group took off blazing fast to rack up the miles before the sun cooled all of us. This year, we suffered with the wind: 10-15mph with gusts up to 35mph. There were times when the wind was your best friend and other times where you wanted to die and pretend like you never learned how to ride a bike. Experience and pack skills would win out the day: if someone left a gap, the wind would instantly shred the group. I was able to hang in the front group simply be wisely choosing wheels to hold on to! By mile 60, my hip injury from the accident started acting up, so I lost the front pack but was able to keep on riding competitively. I finished happily at 126th.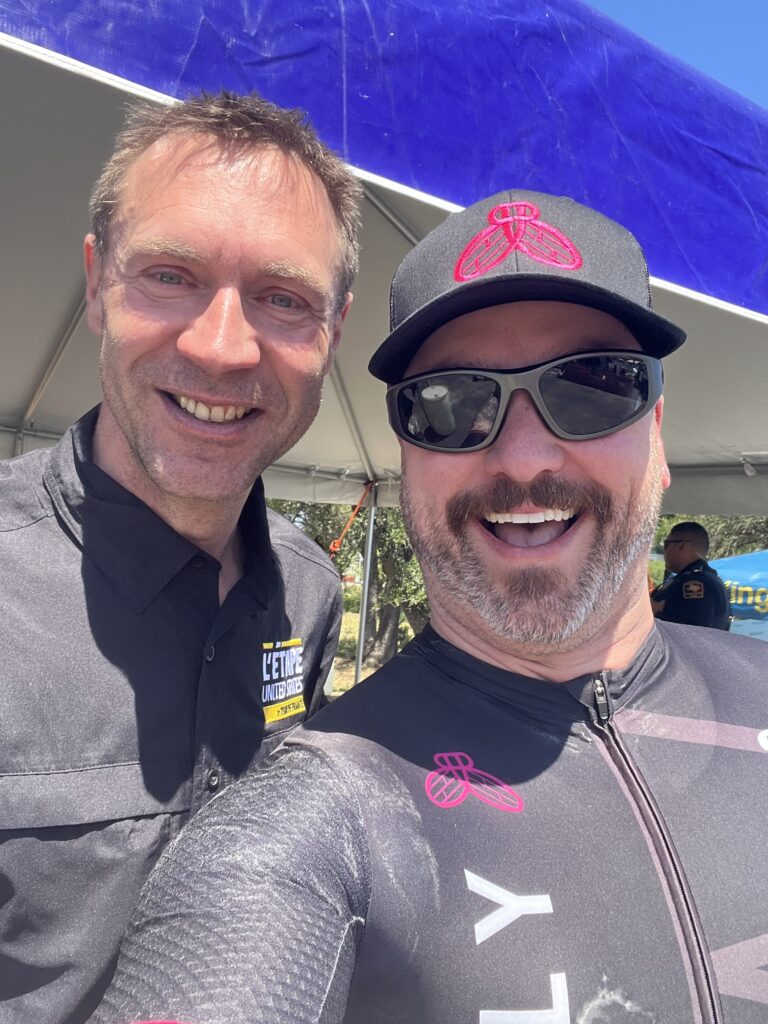 For me, the best part of this trip down was the featured rider Jens Voigt. He was as nice as everyone says he is! I first met him on Friday during the beer mile. He loved the event and wanted to run in it, we ended up running half the race together. He is German, so his beer drinking skills were far superior to mine. A quick joke about Underberg led to some fun stories throughout the weekend. Jens made sure to be present for the whole expo and seemed to really love meeting all the different riders throughout the weekend.
It can be humbling to line up with pros and local legends, but it is empowering to realize the uniting power of a bike. I love Stellafly for this reason! We have super fast riders, triathletes who regularly go to Kona, and Boston Marathon qualifiers but we are supportive and inclusive of every level rider, runner, and multi-sport athlete. Wearing the black and pink, we are a community, a swarm of awesome fly women and men.
I hope you all consider riding a Gran Fondo, a big ride this year! Some have already rolled Barry, we have the Grand Rapids Gran Fondo coming up in June, we have multiple tours like DALMAC, ODRAM, and others! I hope you join the fray! Consider doing our group rides on Thursdays at 6:30pm. We leaving from City Built Brewing. There are many other group rides throughout the community that are open to all.
Fly on, you amazing people!