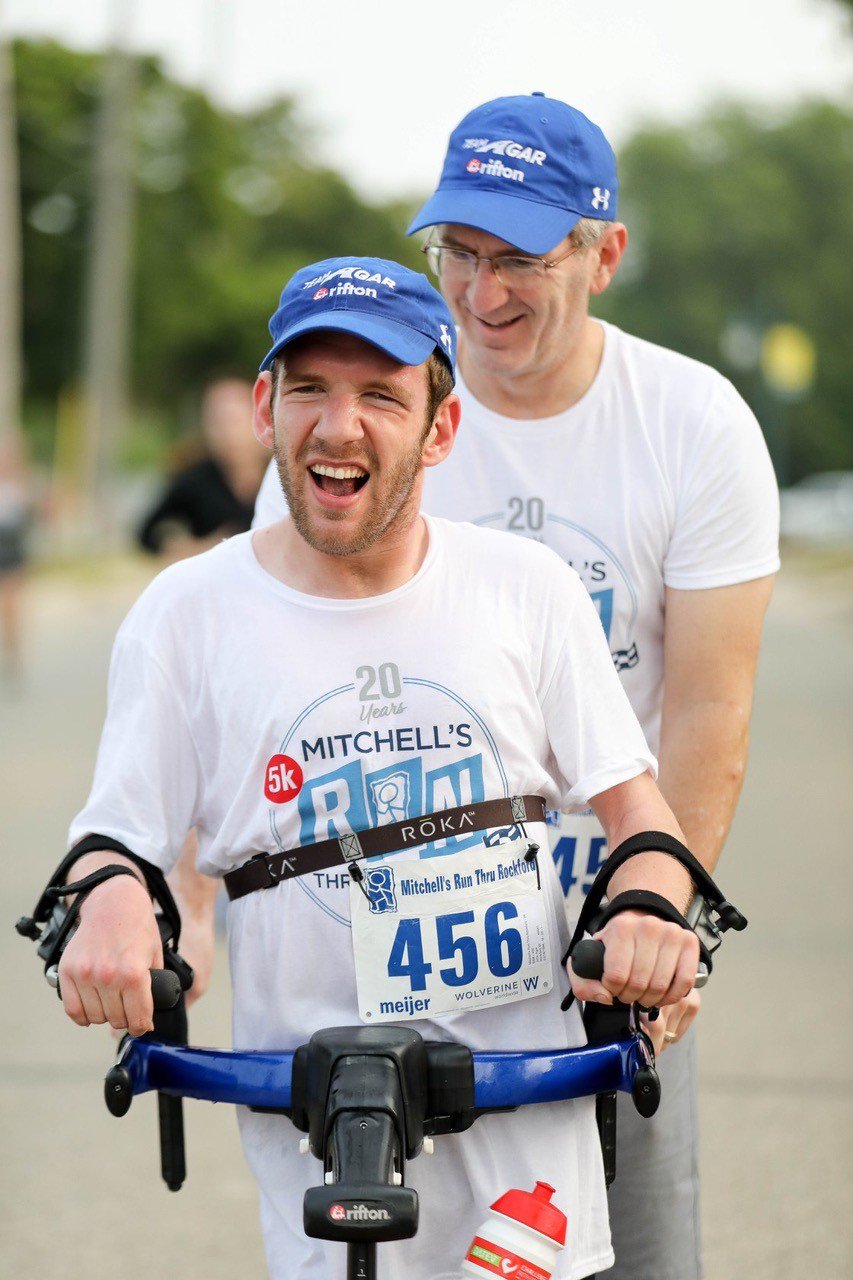 01 Sep

What's Next for Johnny Agar
BY THOMAS CAPRARA, STELLAFLY GUEST WRITER
Last June, CBS lead correspondent David Begnaud and his crew set up recording equipment in the Agar family's house under the guise of filming a Father's Day message. To the surprise of Ironman Johnny Agar and his family, David presented a laptop which shortly began to stream a video message from football hall-of-famer Peyton Manning who is one of Johnny's favorite athletes of all time.
The message was simple: Johnny was invited, alongside his father Jeff, to participate alongside the most talented triathletes in the world in the Super Bowl of all triathlon events: the Ironman World Championship in Kona, Hawaii.
"They surprised me," Johnny said. "And all of our family was so floored by Peyton Manning alone – but to have an opportunity to go to our Super Bowl is really really cool. I'm really excited not only for the race but the journey to get there."
Johnny Agar has competed in more than 200 triathlons with the help of his father. Currently, along with his family, he is training for the World Championship event every single day one way or another. "Whether it's long bike rides or running on the weekends," Johnny noted, "it's not something you just train for… you have to change your lifestyle and how you approach things."
"As someone with cerebral palsy, it helps me understand the importance that you need to place on different things if you really want to accomplish your goals. Training isn't really a burden – but a necessity for me. I'm really thankful for the opportunity to have that," Johnny told us.
Training for a triathlon – let alone the Ironman World Championship – is no easy task. It requires an elaborate system of support, discipline, and instruction.
"There are going to be so many people who are going to help us along this journey, from the training to the sponsorships. It's not cheap going down there, we're going to need all the help we can get. I'm really excited about not only the race but the journey to get there," Johnny said.
"That's my mantra of taking my life one step at a time."
To Johnny, living life to the fullest while being as independent as he can is of utmost importance. That's why he always walks the last mile of the race himself.
"To live my life the way that I want to live it, that's my ultimate goal. It's a never-ending process. That is my goal."
Throughout the Michigan racing community and across the country, Johnny Agar is known for his unrelenting positivity. He takes the time to speak to everyone he can, always leaving them inspired. Because of this, he has been requested to speak at events with thousands in the audience.
"I love doing it. I don't do it for the money. I consider it my mission – my public speaking gives my challenges that I go through purpose," Johnny said. "25 people or 4,000 people. It doesn't really matter to me. I like to say that if I inspire one person, then I've done my job."
Johnny and his family have been a beloved fixture of triathlons and running events throughout Michigan. To him, it wouldn't be the same without the athletes who know him so well and encourage him at every opportunity.
"I really love the race community here – it's so positive. Besides racing, it's the positivity of people and I feel like if these people are so positive yet they're going through so many different challenges in life, that's how I have to be. I'm really thankful for all these people."
As Kona inches closer, his public speaking engagements grow, and his training progresses along with his independence, Johnny continues to stand by his personal motto which has resonated with thousands of his fans. "I take life one step at a time. Never focus on a broad picture, just focus on what's in front of me now," Johnny said.
"When you do that, you break things down into small pieces, and bigger goals are more accomplishable."
The June announcement that TeamAgar was going back to Kona in 2024 were words Johnny has been waiting to hear for the past seven years. They came the weekend before the race he first walked and finished on his own. The one that started this journey for the Agars which is now called "Johnny's Run." This is the race inspired his mother, Becki, and him to write their book, The "Impossible Mile" — a beautiful story about their journey so far. Be sure to check it out here! https://johnnyagar.com